Fire Safety Training for your company
"We at Amberley Home and Retirement Cottages have worked with Munster Fire & Safety for many years now. They provide an excellent service and strive to accommodate our needs at all times at a reasonable price.  They are always obliging and willing to help even at short notice.  Feedback from staff re training and education is always positive and we would be happy to recommend them for fire and safety training to any organisation"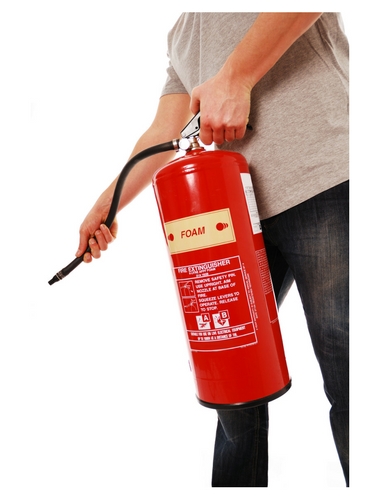 Our fire training courses are designed to help you fulfil your responsibilities under The Fire Services Act 1981/2003.
Trained employees have a heightened awareness of fire hazards in the workplace, the importance of fire prevention and how to act safely and effectively in the case of an emergency. Guarding against fire and knowing what to do in the event of an outbreak of fire can save your home, your business and people's lives. All your staff should receive training in relation to fire prevention, evacuation and fire control techniques
We will train your staff how to be safe in the event of a fire. There are 2 courses available: 
Fire Safety Course
Fire Warden Safety Course
Both courses can be arranged for a time that is suitable for you and will be carried out at your own workplace. Before we deliver your training session, one of our FETAC qualified trainers will communicate with you to find out more about your workplace and the hazards that you face.
Each of our courses is tailored to suit your particular workplace and on completion of training, you and your employees will know:
about the nature of fire
the importance of fire prevention
what to do in the event of a fire
how to use a fire extinguisher and how to choose the correct one
what the specific fire hazards are in your workplace
how to identify a fire hazard
your workplace's emergency procedure
Fire Safety Course Outline
Nature of Fire
Fire Triangle
Fire Prevention
Risk Assesment
Classes of Fire
Types of Extinguishers
How to extinguish a fire
Evacuation
Tour of workplace
Hands on Demonstration
Fire Warden Training
All of above content plus
Duties and Responsibilities of Fire Wardens
More detail on specific workplace risks
More detail on specific evacuation and emergency procedure
Our courses are fully interactive and include slide presentation, group discussions and worksheets, DVD presentation as well as hands-on practical training.
To ask for more information, or to book, please call 029-71288 NOW or click here to send us an enquiry.