Fire is the process of combustion
Here's the science: it might be boring but its worth knowing!
The fire triangle is a simple model for understanding the key ingredients for most fires!
The triangle illustrates the three elements a fire needs to ignite: heat, fuel, and an oxidizing agent (usually oxygen).
A fire starts when there is a chemical reaction between a fuel source and oxygen. Where there is adequate heat -  along with the correct amount of fuel and oxygen - the reaction will take place and a fire will start.
For a fire to prosper, all three sides of the fire must be present. Therefore, if you can remove one of the 3 components, you can stop the fire.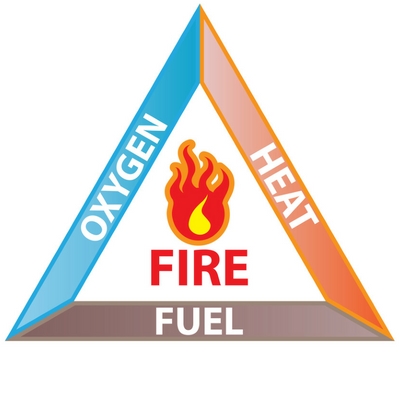 Remove HEAT by COOLING
Remove OXYGEN by SMOTHERING
Remove FUEL by STARVING